4000
QUALITY VOLUNTEER PROJECTS
REWARDING VOLUNTEER PROJECTS
GREAT VOLUNTEER SUPPORT TEAM
AFFORDABLE VOLUNTEER PROJECTS
Program was immaculate. All of the KIVOLEX staff were professionals and very nice. Staff at the School where we taught were very organized and always there for us if we had any questions. We always felt safe, well taken care of with a very friendly attitude from the team while they showed us a great time, both fun and educational. Second time Volunteering with KIVOLEX Volunteers and we will definitely do it again. Excellent.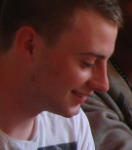 JOSHUA ROBARTILE
USA Volunteer in Dar Es Salaam, Tanzania
I couldn't thank enough the two KIVOLEX staff Innocent and Godfrey, who helped me a lot during my stay with them up to the point I was able to find my own accommodation. The treatment at the hospital where I did my internship was wonderful; everyone was so nice to me and they always wanted to help. The Hospital is nice and it's an ideal hospital for western medical students. There was free time on each of the week that allowed for shopping, exploring or sitting round watching city life sipping a drink! The accommodation was more than adequate with rooms being serviced every day. There was ample space to lounge, reading or talking. The staffs in the accommodation were lovely and attentive.
JORDAN MARKLE (28)
Germany Volunteer in Dar Es Salaam, Tanzania
The combination of volunteering, walking through Historical sites in Zanzibar, meeting friendly Tanzanian villagers, swimming in warm clear waters and being fed delicious healthy Tanzania food in good company – is just a winner. It is the best holiday we have ever had. Many thanks KIVOLEX team for your meticulous attention to our comfort. I would recommend this Organization to any one wishing to to a volunteer trip to Africa. Tanzania is truly authentic Africa. I would definitely come back again for another unforgettable experience.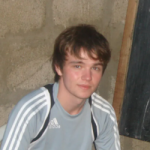 JAMES ALVES (32)
Australian Volunteer in Dar Es Salaam, Tanzania
The people at KIVOLEX are kind and helpful. My friends and I had a good time with KIVOLEX. It was my very first trip to Africa, and I would definitely want to go back. It was my dream to one day work in Africa and in exact environment KIVOLEX took me. As a nurse student I had not only a learning experience but also a working one, although supervised but at times they would let me practice as a nurse and get that feeling of being registered and licensed nurse. The hospital is a very good place to learn and grow as a junior nurse from abroad. If you are looking to learning and get experience in a different environment outside your comfort zone, then Volunteer in Tanzania. Cardinal Lugambwa Hospital introduced me to almost everything I wished to experience.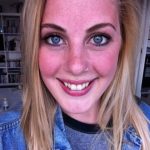 Heidi Lillevang (25)
Scottish Volunteer in Dar Es Salaam, Tanzania
"Volunteering in Tanzania was one of the best times I've ever had. From the moment we arrived everyone was lovely to us. It felt like we were part of their home. We ate together and they always made sure we had fun. If ever we needed guidance on where to go or what to do, they would help out, even if it meant arranging a bus at night to take us to a club all together!
Volunteering was really free and relaxed. We got to meet lots of people and feel like we were really getting involved in helping others out.
There are also quite a few good clubs in Dar-es-salaam which was a great surprise and something to definitely check out!
The atmosphere was always very upbeat and I really felt like I was at a home away from home. I know if I were to return, I would be welcomed back as an old friend. I will never forget my time in Tanzania, and only wish it lasted longer!"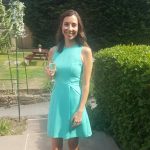 FIONA LORRAINE (34)
English Volunteer in Dar Es salaam, Tanzania
Loved my experience with KIVOLEX. I got to help out in the emergency department, pediatric/male/female wards and the maternity department of the hospital. I witnessed/assisted with natural births, as well as witnessed c-sections in theatre. The people at the hospital were fabulous, as was Innocent and Angel (at the volunteer house). The food was excellent, as was the accommodation. Lots of activities to do in spare time, I went up to Arusha to do safaris, and Kilimanjaro, and spent a lot of time with coworkers at the hospital. The only thing I didn't enjoy was getting the bus to and from work – if you can organise a driver then I would recommend doing that. I would do this experience again, without a shadow of a doubt, and highly recommend it!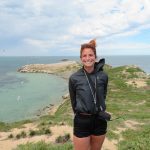 KATIE FAIREY AIREY (30)
Australian Volunteer in Arusha, Tanzania