Volunteer Tanzania Dar-Es-Salaam
Thinking of traveling abroad and do something rewarding? If so, then volunteering in Tanzania 2019 should be on top of your agenda. Volunteering in Tanzania, or alternatively, charity work in Tanzania will expose you to a new world. Whatever you decide to do in Tanzania related to work, whether it's Internship in Tanzania or volunteer job in Tanzania, you will definitely cherish. It's a fact that most volunteer work projects in Tanzania have been dominated by youth. Youth volunteering in Tanzania has been rising steadily. As we are excited about this steady rise, we also encourage volunteers from other age groups to take part. A volunteer is any person at least 18 years of age and above who is will to offer services free of charge. Hence a volunteer in Tanzania can be anyone above 18 years of age.
The history of Tanzania and Dar-Es-Salaam
The history is a must know if you want to boost your volunteering experience in Tanzania. In 1964 president Nyerere late of Tanganyika, reached an agreement to form the United Republic of Tanzania with President Karume late of Zanzibar. These two countries were closely linked in their history and a distance of 30 km from one other separated by the sea. Eventually, after a period of negotiation, they were united and Tanzania was formed.
Sultan Majid bin Said in 1865 to 1866 decided to build a new town in an area called Mzizima. He then called this new town Dar-Es-Salaam. Dar-Es-Salaam means harbor of peace or a home of peace. The name Dar-Es-Salaam has been in existence up to today.
Volunteering in Tanzania: Dar-es-salaam
To volunteer in Dar-es-salaam Tanzania is to volunteer in the countries capital. Dar-es-salaam is Tanzania's capital and the economic powerhouse of the nation. KIVOLEX volunteer projects are all located in Dar-es-salaam. We have a range of interesting volunteer projects that will satisfy your giving back desire. Our Dar-es-salaam volunteer projects include the following, but we can also customize them to suit your needs.
Moreover, the essence of all these programs is to help poor communities around the city of Dar-es-salaam. Volunteers should expect to volunteer in semi-urban communities of Dar-es-salaam city. Special qualifications or a degree are not mandatory to volunteer in Tanzania. Hence, volunteers only need to have a basic understanding of English for them to make a difference in Tanzania.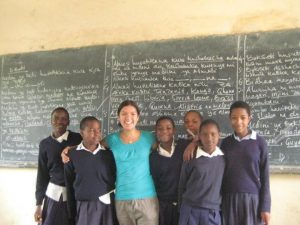 Dar-Es-Salaam Charity Work
Despite being a capital city Dar-Es-Salaam makes volunteering much more interesting due to its geographical location. Located in the Eastern south of the country around the cost of the Indian ocean, Dar-Es-Salaam is a get-way to so many tourist attraction. If there is a place in the country with easy access to almost all of the tourist attractions, then its Dar-Es-Salaam. In-fact Dar-es-salaam itself is a tourist attraction.
Moreover, the closest national park ideal for a safari drive is just 300 km away, the Mikumi National Park. While volunteering in Tanzania and on request we can arrange for you an amazing safari drive to blend your already gorgeous experience. Zanzibar, the Spice Island as it is commonly known is just a blink of an eye from Dar-Es-Salaam. It only takes 15 minutes to fly to Zanzibar and see what this famous Tanzanian Island has to offer.
Tanzania Northern Tourist Attraction
In addition to this, there is an easy connection to the northern circuit where the best tourist attractions are. Volunteers and interns can use Dar-E-Salaam International Airport to get direct flights to Kilimanjaro, Serengeti, Ngorongoro, Manyara, Tarangire and the like. The distance from Dar-Es-Salaam to Arusha is about 600 Km and it's only an hour to fly. Tanzania is the only country that offers charity workers, volunteers, and interns an opportunity to do both works and explore its beauty
Tanzania volunteer accommodation in Dar-Es-Salaam
Volunteer accommodation in Tanzania are quite basic but a perfect for those doing charity work or humanitarian work. We advice international volunteers not to expect luxury accommodation if you volunteering destination is Africa. Unless you pay for the hotel on your own expect basic accommodation. But the good news is that volunteers really enjoy these kinds of accommodation rather than the five stars.
There are usually two kinds of accommodation in our volunteer projects in Tanzania. These two ate volunteer house and volunteer home-stay accommodation.
Tanzania volunteer house accommodation 
Here volunteers, interns, charity and humanitarian workers are all placed in a volunteers house. Accommodation is in a dormitory style and most beds here are in bunk format. This kind of accommodation for our Dar-Es-Salaam volunteers is preferred by those who wish to make friends from other countries. With this option, you get an opportunity to meet, sleep, eat with other volunteers from all over the world, hence make friendship. Young volunteers from colleges and universities prefer this kind of accommodation.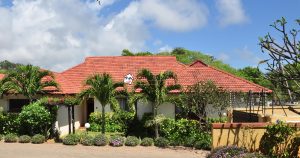 Tanzania home-stay volunteer accommodation 
This type of accommodation is ideal for those volunteers who wish to learn about the local cultures and the way of life. It is always a good experience to learn about the local cultures. The best way to do this is to live with the local families. Volunteers are given this opportunity through the home-stay option. All our home-stays require to meet particular standards for our volunteers to stay. We inspect all home-stays before accommodating our volunteers.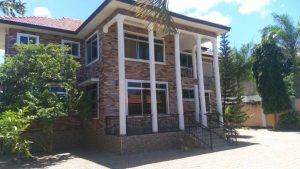 Steps to volunteering in Tanzania
Before you successful begin your volunteer program in Tanzania, there are some simple stages/steps that you have to follow. Here I will list all these steps that you have to consider.
Select your preferred project and fill out our application form.

Receive a project acceptance notice.

Make your Initial volunteer payment.

Start preparing for your trip with the assistance of our dedicated staff.

Make your final payment.

Pack your bags and we will meet you at the airport in Tanzania.
Remember we advise volunteer to apply at least three months before departure, however, we can also accommodate a trip on short notice. The best time to volunteer in Tanzania is during summer that is from late May to early September.
KIVOLEX volunteers have been helping volunteers, Interns, Charity workers, and Humanitarian workers find wonderful volunteer projects in Tanzania. We have been doing this close to 10 years now. If you want to give back and volunteer in Tanzania please don't hesitate to contact us and apply by filling our application form.